Erste AM guidelines
The Principles of Responsible Investing (PRI) as laid down by the United Nations are the basis of our sustainable investment approach. As signatory of the PRI, Erste Asset Management is committed to the following principles in its investment policy:

We will take into account environmental, social, and governance topics (ESG) in our investment analysis and decision-making processes.
We will be an active owner and integrate ESG topics into our ownership policy and practice.
We will require appropriate reporting of ESG topics from the companies we invest in.
We will promote the acceptance and implementation of the PRI in the investment industry.
We will co-operate with partners so as to increase the effectiveness of the implementation of the PRI.
We will report on our activities and progress in the implementation of the PRI.

We also require our external partners to have either signed the PRI or to follow them
to the greatest extent possible.

Guidelines on minimum ethical standards

These are minimum ethical standards for all mutual funds (bonds, equities) of Erste Asset Management:

Exclusion of controversial weapons

Since 2012 Erste Asset Management has committed to refraining from investments in companies that are involved in controversial weapons. Among them are:
Biological and chemical weapons
Submunition, including possible launch and ejection systems
Anti-personnel mines, mine-planting systems, and other mine systems
Nuclear weapons
Depleted uranium weapons

No speculation on food

In line with the social responsibility of the entire Erste Group, Erste Asset Management committed in 2013 to refraining across all the investment funds and client portfolios it manages from investments that bet on an increase in food prices. In particular, for our multi-asset mandates – both umbrella funds and asset management solutions - we will not invest in third-party funds or derivatives that speculate on food prices.

No investment in coal

In 2016, Erste Asset Management was one of the first investment fund companies in Austria and Europe to commit to the exclusion of investments in coal across all mutual funds on the basis of individual securities (equities and bonds). On 1 July 2021, this policy was tightened by an exclusion of coal-fired power generation and a reduction of the revenue threshold to 5% and supplemented with findings from the Paris Climate Agreement. Therefore, companies that have communicated and committed to exit coal are exempt from the revenue threshold. 




Since 2013, Erste Asset Management has committed itself to refrain from investing in food in all the investment funds it manages and from investing in derivatives.
1According to Erste AM Coal Divestment policy

Sustainability handbook
Sustainability means being aware of one's actions and their consequences and designing them in such a way that they do not harm anyone if possible. In other words, actions and deeds of the present generation should not restrict the ability of future generations to act. Sustainable action means behaving like a farmer who cares for a tree in the best possible way and harvests its fruit without cutting it down. In this way, one can expect a sustainable high harvest without endangering the livelihood of tomorrow.

Stewardship policy
We are committed to act as responsible stewards of the assets we manage and take accountability for our actions. By integrating sustainability into our investment strategies, we want to promote corporate responsible behavior to contribute to a positive social and environmental impact. Our stewardship policy describes the scope of our responsible investment practices and the processes in place to foster sustainable performance, with active ownership at the heart of our strategy. 
Active Ownership
By active ownership we mean our responsibility to not only take into account sustainability issues when selecting the securities for our portfolios as investors, but also to actively push for measures towards social responsibility, environmental protection, or stronger transparency from companies that we invest in.
In doing so, we distinguish between engagement, i.e. the formal or informal dialogue with the company, and voting, i.e. the exercise of voting rights at Annual General Meetings (AGMs). Both activities pursue the goal of strengthening the voice that our clients have given us by investing in our sustainable funds and submitting it to the companies.

Engagement
As engaged investor, we want to achieve an active dialogue with the invested companies within the framework of our sustainability process. This way, we can point out weaknesses in environmental, social, or governance areas and subsequently try to jointly find a solution for improvement. Our engagement is not only a question of responsibility but also contributes to the minimization of risk to enhance the long-term investment success of our clients. As we want to drive change in as many companies as possible, we also engage with those in which we are not invested. We carry out engagement through 3 channels:
Voting
Voting is the second central pillar of the active ownership approach of Erste AM. We have exercised the voting rights associated with the shares in our ERSTE RESPONSIBLE funds at Annual General Meetings since 2012. Since 2016, we have also extended the exercise the voting rights to our traditionally managed equity funds. This way, we actively project the voice of our clients as indirect owners of the invested companies.
In order to ensure the transparency and consistency of our voting, we have compiled a detailed guideline and regularly and publicly report on our voting behaviour on our voting portal. This guideline does not only apply to our sustainable equity funds, but also to our traditionally managed equity funds.
"Due to the present Covid-19-crisis it might happen in exceptional cases, that voting rights are not executed"
Erste Ethics Advisory Board

The Erste Ethics Advisory Board supports Erste Asset Management in all matters relating to the ESG approach and investment process. It currently comprises four (maximum five) experts from the fields of management accounting, political science, ethical and sustainable investment and moral theology. The chairperson is Prof. Greiling.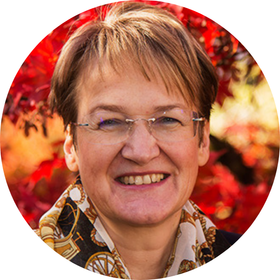 Univ.-Prof.in Dr.in Dorothea Greiling, Chair and head of the Institute of Management Accounting at Johannes Kepler University Linz with a research focus on sustainability reporting, the implementation of sustainability goals through instruments of internal corporate management, especially in public and social economy enterprises.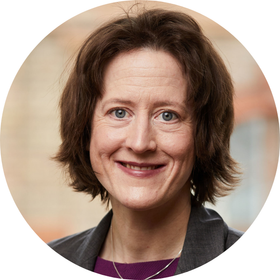 Dr. Anja Appel, Head of the Coordination Office of the Austrian Bishop's Conference for development and missionary work (KOO - Koordinierungsstelle der Österreichischen Bischofskonferenz für internationale Entwicklung und Mission) and as such on the board of the international umbrella organization of Catholic agencies (CIDSE). She is on the Supervisory Board of ÖFSE (Austrian Foundation for Development Research), on the Advisory Board of MISEREOR (the German Catholic Bishops' Organisation for Development Cooperation) and an advisory member of the Diocesan Commission for World Church and Development Cooperation of the Archdiocese of Vienna.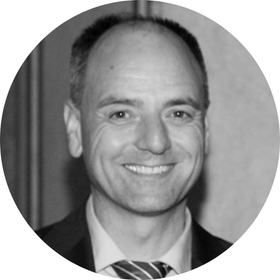 Dr. Herbert Ritsch is an economist and business ethicist. He has been working on sustainability and ethics in the financial world for 15 years. In addition to conducting studies on sustainable investments, he is also an accredited auditor for The Austrian Ecolabel (UZ49, Sustainable Finance).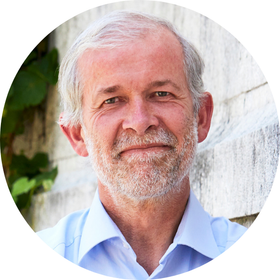 Univ.-Prof. Dr. Michael Rosenberger, Head of the Institute of Moral Theology at the Catholic Private University Linz, member of the permanent commission FinAnKo (ethical investment guidelines) of the Austrian Bishops' Conference and member of two other ethics advisory boards for sustainable/ethical investments.
Disclaimer
This document is an advertisement. All data is sourced from Erste Asset Management GmbH, unless indicated otherwise. Our languages of communication are German and English.
The prospectus for UCITS (including any amendments) is published in Amtsblatt zur Wiener Zeitung in accordance with the provisions of the InvFG 2011 in the currently amended version. Information for Investors pursuant to § 21 AIFMG is prepared for the alternative investment funds (AIF) administered by Erste Asset Management GmbH, pursuant to the provisions of the AIFMG in connection with the InvFG 2011.
The fund prospectus, Information for Investors pursuant to § 21 AIFMG, and the key investor document/KID can be viewed in their latest versions at the  web site www.erste-am.com within the section mandatory publications  or obtained in their latest versions free of charge from the domicile of the management company and the domicile of the custodian bank. The exact date of the most recent publication of the fund prospectus, the languages in which the key investor document is available, and any additional locations where the documents can be obtained can be viewed on the web site www.erste-am.com. A summary of investor rights is available in German and English on the website www.erste-am.com/investor-rights as well as at the domicile of the management company.
The management company can decide to revoke the arrangements it has made for the distribution of unit certificates abroad, taking into account the regulatory requirements.
This document serves as additional information for our investors and is based on the knowledge of the staff responsible for preparing it at the time of preparation. Our analyses and conclusions are general in nature and do not take into account the individual needs of our investors in terms of earnings, taxation, and risk appetite. Past performance is not a reliable indicator of the future performance of a fund. Please note that investments in securities entail risks in addition to the opportunities presented here. The value of shares and their earnings can rise and fall. Changes in exchange rates can also have a positive or negative effect on the value of an investment. For this reason, you may receive less than your originally invested amount when you redeem your shares. Persons who are interested in purchasing shares in investment funds are advised to read the current fund prospectus(es) and the Information for Investors pursuant to § 21 AIFMG, especially the risk notices they contain, before making an investment decision. If the fund currency is a currency other than the investor's home currency, changes in the corresponding exchange rate may have a positive or negative impact on the value of his investment and the amount of the costs incurred in the fund - converted into his home currency.
Please consult the corresponding information in the fund prospectus and the Information for Investors pursuant to § 21 AIFMG for restrictions on the sale of fund shares to American citizens. Misprints and errors excepted.