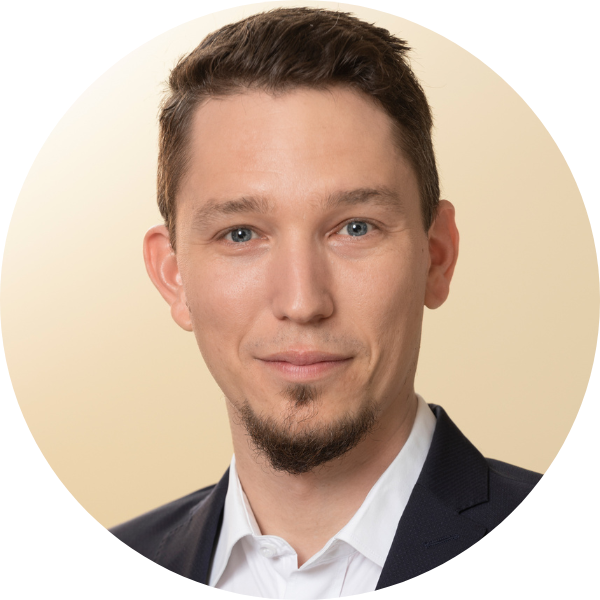 "Start your career in an international, dynamic environment where you do what you do best. In our company, you'll be both challenged and supported to give your best as an important part of Erste Asset Management."

Mag. Stefan Haderer, Head of Human Resources
Current vacancies 
Find current vacancies at Erste Asset Management.
What do we do

Erste Asset Management is an international asset manager backed by the financial power of Erste Group Bank AG. With more than 300 employees who manage assets of more than EUR 73,65bn September 2021, our organisation is lean, efficient, and dynamic. Our flat hierarchies provide a lot of space to develop especially to proactive employees.
The Investment Division constitutes the core of Erste Asset Management. In it, investment solutions are developed and managed across the various asset classes such as fixed income, equities, multi asset management, and responsible investments. The Investment Division is supported by our Back Office, which is in charge of the administrative aspects of our funds and provides its services from the departments of Tax and Fund Reporting, Investment Operations, and Fund Operations. Risk Management is responsible for measuring and controlling all product-specific risks in investment funds and portfolios. Our Sales departments are split into Institutional Sales (International and Austria) and Retail Sales Austria. While investment solutions for domestic and international clients such as pension funds, insurance companies, and groups fall within the perimeter of Institutional Sales, Retail Sales is responsible for the comprehensive advisory of all Austrian retail sales partners. Our control functions Compliance, Internal Audit, and Legal ensure the correct procedures in the respective operating area, both internally and externally. In addition, the cross-corporate areas such as Human Resources, Communications, Network and Project Services, Finance, and IT are also in charge of important processes and procedures that contribute to a seamless corporate functioning and subsequently to the success of the company.
Our departments

Learn more about our various departments.
Find your career path
Whether we are talking about an internship or a management position – we have an option available for you to join Erste AM and become part of our company at every career level.
Application process
Well-prepared for the interview
To ensure you know exactly how to apply and what to expect in the process we have prepared the following overview for you.
Good luck! We are looking forward to your application!
Theresa Traxler, Insights from a young employee
Theresa, what did you especially like about your experience at Erste AM?
As part of my summer internship at Erste Asset Management, I had the unique opportunity to take part in the development of a company-wide macro outlook under consideration of respective implications on the asset allocation. In this context, the Investment Day serves as a platform for knowledge exchange and discussion in order to broaden our perspective and learn. It will be followed by further research in the future, resulting in our own EAM view 2030.
What do you think are the most important things you can take from your internship?
As a new employee, I particularly appreciate being involved in important issues right from the beginning. Being able to learn from my experienced colleagues, as well as external speakers, is a huge benefit for the start of my career in Finance. It helps me to understand the importance of certain macroeconomic drivers with regard to our strategic asset allocation. From the event I particularly remember one thing our CEO Heinz Bednar mentioned: "Our objective is to add intelligence to what we do and allow for creativity to develop ideas and new products."
This sentence perfectly summarizes the whole event and my experience. It acts as an enabler for decision making based on profound research and open discussions. In fast-moving times with many challenges, it is more important than ever to stay informed and encourage creative exchange.
Our values as employer – Erste Group

As modern employer we know that it is not money what provides our employees with a deep sense of satisfaction, but a meaningful task.
To know that one is embedded in an open, competent team, that one is working at the cutting edge of banking, and that one can actively and constructively shape one's own development while at the same time doing good for society.
Earning money can have a deeper meaning…
… an open corporate culture

Earning money can have a deeper meaning when the focus is on people. When you are treated with respect and are accepted as human being with all your strengths and weaknesses. When you like going to work and the atmosphere and the team spirit are good and you get on with your colleagues. And when what you do – i.e. your job as such – is interesting and satisfying, is needed by someone and makes a difference.
 

… create your own career

Earning money can have a deeper meaning when you take decisions, determine the direction your development takes and the course of your career, and have control over things. When you have a perspective in your career, when you can develop from a personal and professional point of view, when your job offers you ongoing training and new challenges and experiences.


… contribute to society

Earning money can have a deeper meaning when you work for an employer who assumes responsibility, is socially active, and whom you can be proud of. When your work contributes to society. And when you can also affect positive change on the back of honorary activities via your employer.
Erste Campus – Erste Group's hotspot of cooperation
Erste Campus symbolises the new corporate culture: a central location for about 4,500 employees of Erste Group and its subsidiaries, who for the first time in corporate history are united under one (HQ) roof.
"It is our goal to create a work environment where our employees can cooperate and jointly develop ideas in a simple manner across organisational structures."
Andreas Treichl, former CEO Erste Group
"The vision for Erste Campus is based on an identity-creating, transparent architecture that is open to the urban space and in touch with nature. It contributes to the revival and upgrade of the environment and creates optimal workplaces for all employees."
Marta Schreck, architect
Disclaimer
This document is an advertisement. Unless indicated otherwise, source: Erste Asset Management GmbH. Our languages of communication are German and English.
The prospectus for UCITS (including any amendments) is published in Amtsblatt zur Wiener Zeitung in accordance with the provisions of the InvFG 2011 in the currently amended version. Information for Investors pursuant to § 21 AIFMG is prepared for the alternative investment funds (AIF) administered by Erste Asset Management GmbH pursuant to the provisions of the AIFMG in connection with the InvFG 2011. The fund prospectus, Information for Investors pursuant to § 21 AIFMG, and the key investor document/KID can be viewed in their latest versions at the web site www.erste-am.com within the section mandatory publications  or obtained in their latest versions free of charge from the domicile of the management company and the domicile of the custodian bank. The exact date of the most recent publication of the fund prospectus, the languages in which the key investor document is available, and any additional locations where the documents can be obtained can be viewed on the web site www.erste-am.com. A summary of investor rights is available in German and English on the website www.erste-am.com/investor-rights as well as at the domicile of the management company.
The management company can decide to revoke the arrangements it has made for the distribution of unit certificates abroad, taking into account the regulatory requirements.
This document serves as additional information for our investors and is based on the knowledge of the staff responsible for preparing it at the time of preparation. Our analyses and conclusions are general in nature and do not take into account the individual needs of our investors in terms of earnings, taxation, and risk appetite. Past performance is not a reliable indicator of the future performance of a fund.